Love and War and Magna Carta: History News February 16, 2015
This time on the history news, let's read about some 99-year-old love letters as well as some world war stories.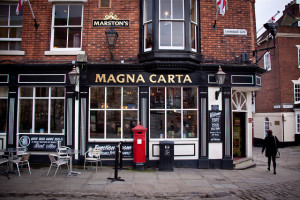 There's the earliest Americans to fight in World War One and two World War Two POWs united through a newspaper article. Finally, check out the newly discovered copy of Magna Carta.
Image Credit: Chris Goldberg, Flickr Creative Commons