Episode Eleven: 1950s Hollywood and Justice Girl: Interview with Julian David Stone
Podcast: Play in new window | Download
Subscribe: iTunes | Android | RSS
Quick announcement: If you try to get in touch with the show over the next few weeks but don't get a response for a while, it's because we've got a baby due soon and our silence means he came and we are super busy. We're prescheduling content to come out on a regular schedule, but we may be poor correspondents for a while.
Today we've got our first interview.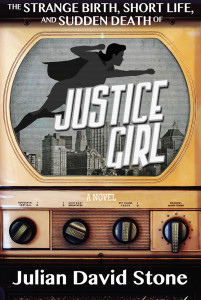 Author Julian David Stone talks about his book, The Strange Birth, Short Life, and Sudden Death of Justice Girl. It's set in 1950s Hollywood and deals with the live TV filming environment and McCarthyism. Listen in for an interesting discussion. You can also check out the (slightly less polished) video of the interview below, as well as a few photos Julian has provided from ComiCon and other events, including one of him posing with "Justice Girl."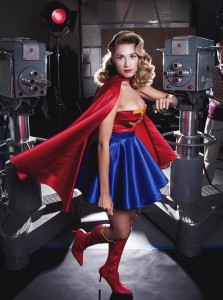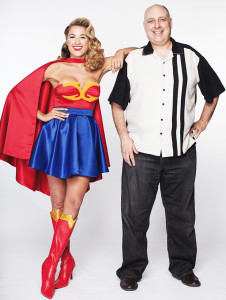 Find more from Julian at http://juliandavidstone.com. You can find the book on Amazon.