Book Spotlight: Under a Painted Sky and The Cure for Dreaming
Podcast: Play in new window | Download
Subscribe: iTunes | Android | RSS
It's back. After a long fall/winter of having a baby and publishing a book, this quick episode is the first of many this spring and summer.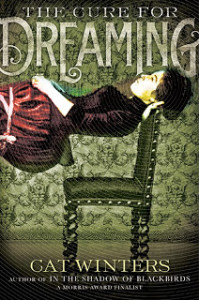 Today I'm spotlighting two teen books set in different historical periods: Under a Painted Sky by Stacey Lee (1840s West) and The Cure for Dreaming by Cat Winters (1900 Oregon). These are great choices for history buff readers, be they teens or adults.
For more information and teacher's guides, be sure to check out the authors' websites. They also each have some spring releases coming soon/just released that look fantastic.