Episode Four: Women's Clubs Taking Action
Podcast: Play in new window | Download
Subscribe: iTunes | Android | RSS
For our first March podcast, we're honoring Women's History Month by focusing on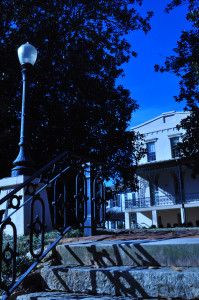 the the Women's Club Movement, a phenomenon associated with the later 19th and early 20th centuries. Women's clubs were a way for women to enact change in their communities and lobby for causes while many women across the United States couldn't vote to express their opinions. Join us as we learn about how women's clubs of that time gave women a voice and what they did with it. At the end of the episode, we spotlight the Athens Woman's Club of Athens, Georgia to get a glimpse at the daily life of a women's club. A wonderful resource for this club is freely available online, transcripts of their minutes from 1899 to 1920.
Sources:
Athens Woman's Club. (1918, January). January 1918 minutes. Retrieved from http://dlg.galileo.usg.edu/athenswomansclub/awc002h.php
General Federation of Women's Clubs. (2015). History and mission. Retrieved from http://www.gfwc.org/who-we-are/history-and-mission/
Lewis, J. J. (2015). Sorosis. Retrieved from http://womenshistory.about.com/od/womansclubmovement/p/sorosis.htm
Ripley, L. A. (2007). The Athens Woman's Club and social reform. Retrieved from http://dlg.galileo.usg.edu/athenswomansclub/history.php
Schneider, D. & Schneider C. J. (1993). American women in the progressive era. New York, NY: Facts on File.
Image Credit: Connie B. Dowell