Episode Thirteen: World War One and the Meaning of Heroism: Interview with Paul Butler
Podcast: Play in new window | Download
Subscribe: iTunes | Android | RSS
In the third author interview, I talk with Paul Butler about his book, Hero. It's set partly in World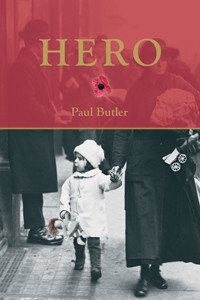 War I and partly in later years as the aftermath of the war affects different characters' lives. Listen in above or view the interview as a video below.
Paul has written multiple historical novels. His latest work, The Good Doctor focuses on medical missionaries at the turn of the 20th century.  You can find more from him here: https://paulbutlernovelist.wordpress.com/ Writers, be sure to check out his Instant Hook Writing Contest.
And, of course, you can get Hero on Amazon.